How to contact us and get technical support
If you have a question about MapsAlive, need technical support or encounter a problem, or just want to get in touch please contact us. We'd love to hear from you. You may also find answers in our FAQ and in our online User Guide.
Contact Us
Our normal business hours are Monday – Friday from 9 to 5 (Eastern Time) except holidays.
Email: support@mapsalive.com

Mailing Address:
AvantLogic Corporation
PO Box 120
Southwest Harbor, ME 04679
Custom Services
MapsAlive is designed as a do-it-yourself program, but if you don't have the time or the necessary skills to create the kind of solution you want we can help.
As the interactive map experts, we can provide a lot of value for a modest cost. Depending on your budget we can set up a working framework for your interactive map and turn it over to you, deliver a ready-to-integrate solution, or something in between.
Please contact us to discuss your project.
Need Technical Support?
If you encounter a problem and need help please email us and provide as much information as you can. Include:
A description of the problem
What you were doing when it occurred
The tour number
Any error messages or odd behavior you saw
Screen shots or files that illustrate the problem, if applicable
Your browser name, browser version, and whether you are on a PC or Mac
Company founders George Soules and Janice Kenyon started their careers during the 1980s in the high tech industry of Massachusetts working for companies like Digital Equipment Corporation and Wang Labs. They moved to Vermont in 1990 to start Lexical Software and later became co-owners of Black & White Software before starting AvantLogic. The company relocated from the heart of the Green Mountains in Vermont to the beautiful coast of Maine in the fall of 2013.
MapsAlive was launched in 2007 as the first web application that let anyone create interactive maps and floor plans. MapsAlive is owned and operated by AvantLogic Corporation of Southwest Harbor, Maine. AvantLogic was founded in 1999 as a software consulting company specializing in web applications, commercial grade software, and safety-critical computer systems.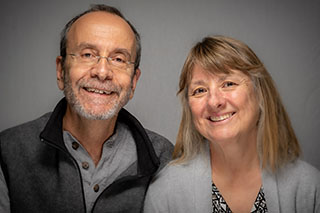 Data Center
Our website and the interactive maps you create with it are hosted by SherWeb. Our dedicated Windows server is housed in a world-class data center supported by highly skilled technical personnel 24/7. The data center is engineered with multiple levels of security, uninterruptible power, redundant HVAC systems, fire suppression and around-the-clock monitoring and management.